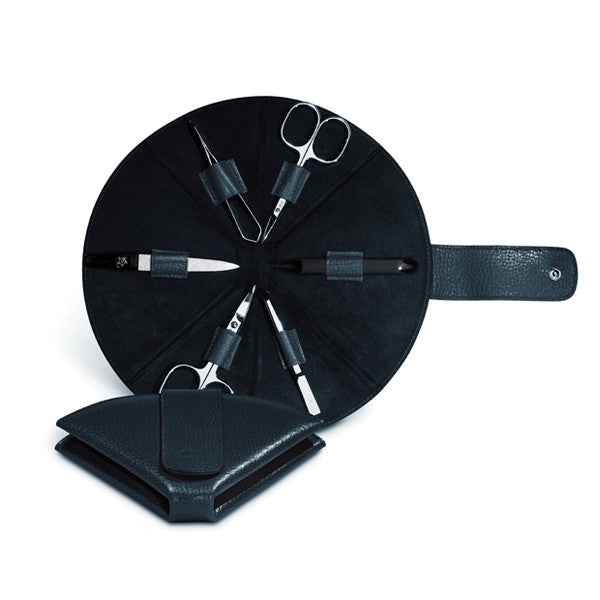 Product Details
Hand honed, individually tested manicure set by Pfeilring, considered the ultimate manufacturer of precision grooming implements. Perfect for keeping you well manicured on the go, it comes in a beautifully designed leather case perfect for travel.
Made by Pfeilring of Solingen
Contains: nail scissors, cuticle scissors, sapphire file, nail cleaner/cuticle pusher, precision clamp jaw tweezers and an eyebrow tweezers for fine hair.
We're here to help! Questions? Just ask.
Chat now or email us: info@tokencollective.com