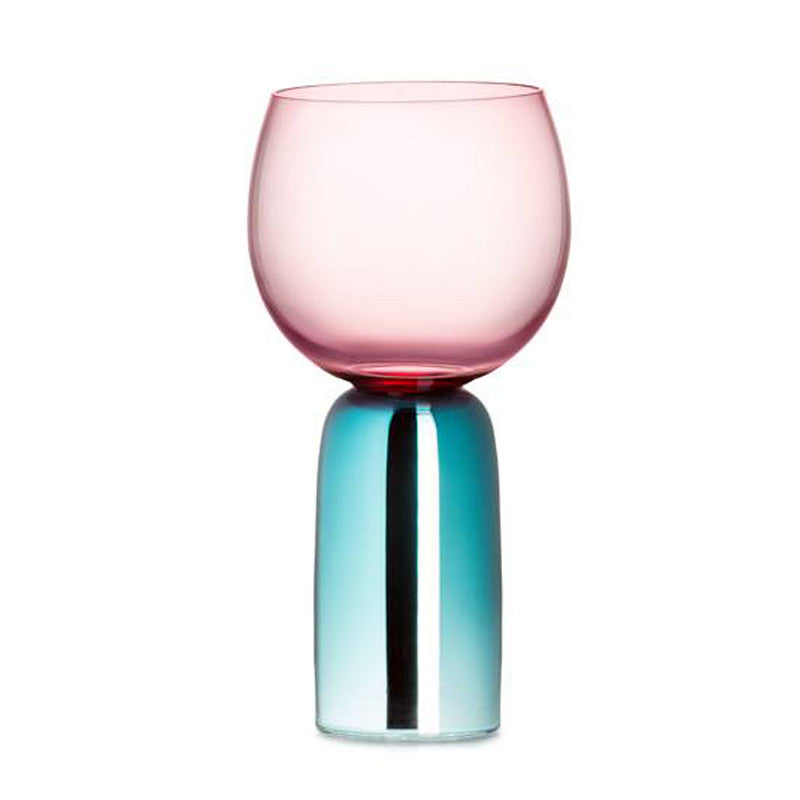 EDITOR'S NOTES
Bewildered by the choreography of the glass blowers in the Verreum workshop, Sacha Walckhoff came up with the "Reverso" collection.

With a blowing cane, master glass-makers pick melting glass from the crucible and lift it up to the skies. They then sprinkle it with water and steam, and lodge it into a wood and oak cast to blow it into its final shape. This ballet with pure matter inspired the Reverso pieces; translucent and silver coated glass, which can be used in many different functions.

The vases can be turned upside down to change into a photophore or even a lantern when not filled with flowers.
We're here to help! Questions? Just ask.
Chat now or email us: info@tokencollective.com