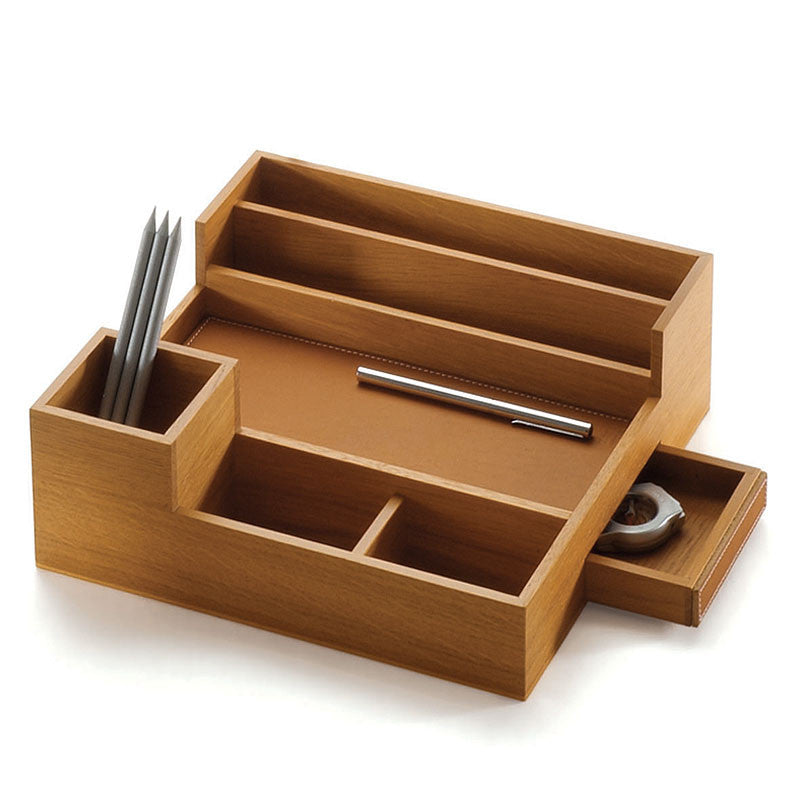 Puci Cuoio Desk Organizer
Pinetti
$220
Delivery:

Ships in 1-3 days
EDITOR'S NOTES
The Pinetti Puci Cuoio Desk Organizer with its minimalistic and elegant form helps you easily keep your desk tidy at all times.

It features multiple slots for papers, compartments for corralling pens,pencil and knickknacks and a sliding drawer for hiding items you would rather not display.

Handmade of the finest calf skin and walnut- coloured Tanganjika wood, this beautiful piece reflects the quality and care Pinetti puts in to each of their designs.
We're here to help! Questions? Just ask.
Chat now or email us: info@tokencollective.com